TV solutions
The days of everyone huddling to watch videos on a small and dark screen are gone. TVs now bring life into a home, with all types of entertainment at the fingertips. A home entertainment unit unites families and friends  and plays a vital role in the main gathering space in homes today. TVs come in all shapes, sizes, and designs to fit any application. Each TV has unique technical specifications that serve a variety of purposes depending on the desires of the user. Can-Nor Electric only installs the latest TVs with OLED or LED technology, to ensure the highest quality viewing experience.
Mounting
In addition, Can-Nor Electric Ltd only uses the most durable TV mounting equipment, so that you will never have to worry about your TV falling off the wall. Let our professional team install your TV to ensure years of hassle free operation.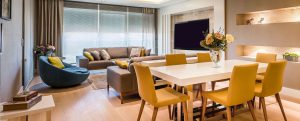 Design
Are you ever worried about the appearance of TVs when they are inactive? Have no fear, we can install lifts and false walls to hide the screen when not in use. In addition, a custom Frame TV can be installed which becomes a beautiful piece of art when not in use. We have entertainment solutions for every unique room in the house. 
For those who need a single source on multiple screens a video matrix becomes a great option. Specifically, a video matrix allows users to select which input goes to which TV without having to need a source for each TV. Furthermore, it doesn't matter whether you have 3 sources or 10 sources, going to 3 screens or 30, there's a matrix for everyone. For those who need a specific viewing experience, Can-Nor Electric designs home cinemas for those needing the ultimate entertainment room. For more information about our home cinema designs and custom solutions visit our page here or details.
FEATURED PARTNERS