We have specialized in custom electrical solutions for over 30 years.
Because we specialize in custom homes, our electricians have plenty of experience planning & designing custom electrical solutions for your home. Want a smart home automation package? We design the electrical backbone of your home to work with all of your other systems. 
How do you get a high quality installation?  Using high quality equipment, parts & accessories is only part of that equation.  Installation is equally as important to the completion of any electrical system. Because even the best equipment when installed poorly (or used in the wrong application) will result in ongoing maintenance issues. Excellent equipment installed properly equal years of trouble free operation. If you want the best equipment installed by highly trained and certified electricians you have arrived at the right place. We focus on creating the best electrical solutions for our customers and creating lasting quality installations.
Can-Nor Electric Ltd even supplies and installs home generators so you never have to worry about running out of power. 
Solar
Go green and cut down on your electrical bill. Solar power is the perfect way to be sustainable and environmentally friendly. We install premium solar panels and ensure every watt of power is harnessed to save the most on your bill. We will take care of everything  from start to finish, and we can even install 3rd party components.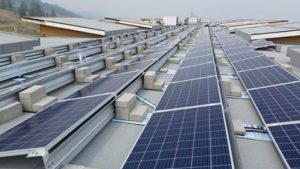 Docks, elevators, car lifts, security gates, commercial equipment, transformers, solar panels you name it, we can install it!
FEATURED PARTNERS