Smart home automation adds luxury, convenience, security, comfort & control to your home. Control your theater, music, lighting, door locks, thermostats, surveillance cameras, garage doors, irrigation controllers, door intercoms and more from your easy-to-use smart home control system. Whether you like a tactile feel of a remote, want a touch screen, or want voice command, there is an interface that will work for you.
Control
Programmed scenes such as Good Morning, Welcome Home, Movie Time and Good Night simplify common activities with effortless one-touch control. Automated activities save time and make everyday tasks more convenient. Worried about how your house is doing when you're away? With our equipment, you can monitor your house from anywhere in the world as if you were there.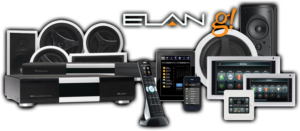 Can-Nor Electric ltd has been on the cutting edge of smart home automation since the early days of home automation. With the highest certification in all kinds of different products available to make your smart home dream a reality. 
Can-Nor Electric ltd. is a Gold Level Lutron Homeworks certified dealer and is the only exclusive dealer for the Palladiom product line in the B.C. interior. Not only does this mean that your system will be installed, programmed & commissioned by trained experts. It also means that you will receive an additional 2 years of warranty on Lutron products installed in your home. Being a Gold Level authorized Lutron dealer, Can-Nor Electric can customize and install any Lutron product to fit your lifestyle. From apartments to mansions there is a solution available that will work for you.

Smart Home Categories:
Can-Nor Electric offers smart home automation solutions for every aspect of your home and can give you the control you desire. 
Can-Nor Electric can consolidate multiple lighting systems to change the level and quality of light in a given space depending on the situation. Controlling light properly not only allows for a better experience in the room but also saves energy along the way. Visit our Lighting Control Section for more details.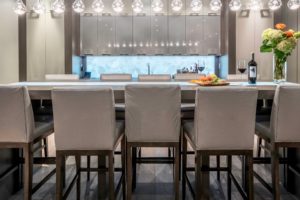 Motorized Shades
Controlling natural light is a major aspect of any lighting control system. Can-Nor Electric offers you full control over the natural light in any room by adding fully automated window shades. We are an exclusive Palladiom series dealer for the interior B.C. and specialize in Lutron's premium shading system. The Palladiom system is a ground breaking ultra quiet system that is completely automated and is installed without any fascia, recess or pockets. All Lutron window shading products are available in a variety of styles, fabrics, and colors. Explore window shading options by following this link to view the possibilities. Motorized shades working in conjunction with dimmers allows for the highest level of energy savings in your smart home. Motorized Shading solutions not only save energy but they add Convenience, Style, Climate control, UV control & security to any home.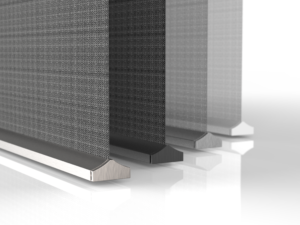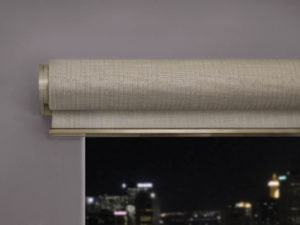 Home audio can now be easily controlled with a touch of a button. Can-Nor Electric offers multi room audio solutions that are fully customization so you can listen to the music you want in any combination of rooms quickly. We even install audio for entertainment rooms, home cinemas, outdoor spaces and more. Visit our Audio section for more details.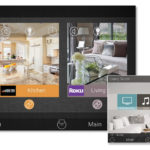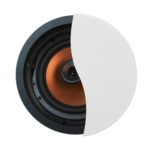 Get the most out of your smart home entertainment systems. Can-Nor Electric provides customized TV matrix's so you can select any input you want going to any TV of your desire. Whether you have 2 screens or 40, you can control them all with ease. Visit our TV & Video section to find out more.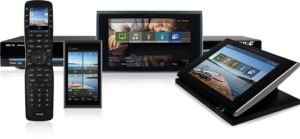 Access Control 
Monitor your home with the utmost precision. With our Access control solutions you will be able to monitor any changes with any access points in the home. From gates, and doors to even windows every access point in the home is covered. Have peace of mind knowing who is in your home and exactly what time any access point was opened. Open and close any access with a touch of a button. With our automated solutions you will never have to remember to lock your access points. 
We also offer smart home control solutions for:
Door Station Intercoms, Security Systems, Garage Door Openers, Smart Locks, Irrigation systems, HVAC systems, Voice Activated systems (Google & Amazon), and Swimming Pools systems.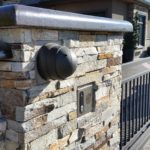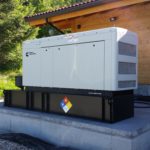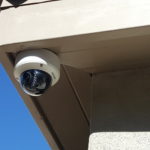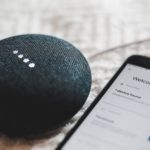 We also provide you with the tools to make your own programming edits & schedule changes so that you won't feel like you are forever reliant on the installer for changes.
Hide everything away in an rack, where all components of our smart home systems consolidate into one presentable piece of art!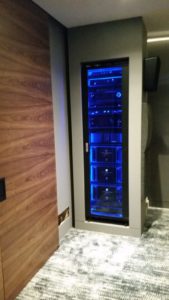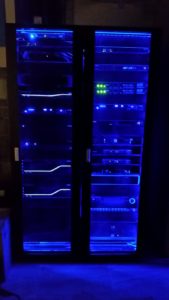 FEATURED PARTNERS